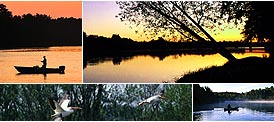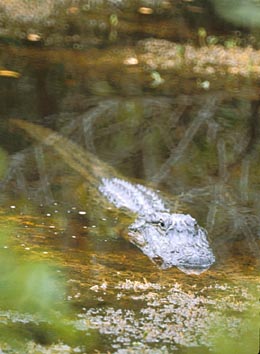 Wildlife at St. Marks National Wildlife Refuge:

This unique refuge was established in 1931 to provide wintering habitat for migratory birds. It is one of the oldest refuges in the National Wildlife Refuge System. It encompasses 68,000 acres spread out between Wakulla, Jefferson, and Taylor counties along the Gulf Coast of northwest Florida. The refuge includes coastal marshes, islands, tidal creeks and estuaries of seven north Florida rivers, and is home to a diverse community of plant and animal life. The refuge also has strong ties to a rich cultural past, and is home to the St. Marks Lighthouse, which was built in 1832 and is still in use today.

You will discover that St. Marks National Wildlife Refuge is a great place to spot wildlife. Indeed, it was established in 1931 to protect habitat for migratory birds, and today, it continues to protect natural habitat. Yet, did you know that St. Marks NWR represents one of 500+ National Wildlife Refuges? Managed by the U.S. Fish and Wildlife Service, this diverse system of refuges encompasses over 92 million acres of lands and waters and spans the continent from Alaska's Arctic tundra to the tropical forests of Florida; from the secluded atolls of Hawaii to the moose-trodden bogs of Maine. St. Marks NWR contains a diverse variety of enviromentally sensitive habitats that provide food, cover, and protection for many species of wildlife. The natural salt marshes, tidal flats, and freshwater impoundments found here attract thousands of waterfowl and other birds. The salt marshes also provide valuable spawning and nursery areas for commercially important fish, shrimp, and shellfish. Refuge inland hardwood swamps support other birds as well as a broad range of mammals including the Florida Black Bear, white-tailed deer, otter and raccoon. Whether you are interested in birds, frogs, mammals, snakes, alligators, butterflies and/or newts, chances are that you will find it during a visit to this unique wildllife refuge. Knowing when to visit is important, so with this in mind, the following wildlife-calendar has been provided to assist you in planning your visit and maximizing your chances of spotting wildlife. DECEMBER: Clear cool days are great for spotting wildlife such as bobcats, deer, bear, and river otter. Kestrels, red-tailed hawks and red-shouldered hawks are commonly seen along Lighthouse Road. Bald Eagles begin to nest. JANUARY: Waterfowl are commonly seen in the Refuge pools and in Apalachee Bay. Eagles are nesting. Otters and bobcats can be seen in the early morning and late afternoon. FEBRUARY: Great Blue herons begin nesting. Great horned owls are feeding their owlets. Ospreys return to the Refuge. Wood ducks begin nesting and bluebirds work on their nest cavities. MARCH: Spring migration begins. Ibis and white pelicans migrate through the Refuge as the ducks head north. Alligators can be seen basking in the sun on warmer days. APRIL: Ospreys and red-cockaded woodpeckers are nesting. Eaglets begin to fly. Warbler and shorebird migration peaks early in the month. Mississippi and swallow-tailed kites can be seen along the roads and pools. MAY: Purple gallinules can sometimes be seen in the East River Pool and Plum Orchard Pond behind the Visitor Center. Wood storks are occasionally viewed in Headquarters Pond. Ospreys are feeding and shading their young. Larger groups of West Indian Manatees can be seen in the waters of the lighthouse. JUNE: Turkey broods are present in refuge woods. Deer are often seen with their fawns. Ospreys, red-cockaded woodpeckers, purple gallinules and moorhens all have young fledglings. JULY: Large flocks of white ibis, eastern kingbirds, and purple martins are seen along Lighthouse Road. Wood storks are often seen in the shallow waters of headquarters pond. AUGUST: Baby alligators are hatching from their nests. Deer are busy caring for newborn fawns. The arrival of blue-winged teal signals the start of the fall migration. SEPTEMBER: Bald eagles return to nest, and many butterflies, including the sulfur, swallowtail, and skipper feed along the roadsides. This month also sees a blaze of brilliant autumn wildflowers. OCTOBER: This month sees the arrival of the migratory Monarch butterfly. Viceroy, Queen, American Painted Beauty and Fritillary (silverspot) butterflies are also common. Northern harriers return to hunt over the refuge marshes. NOVEMBER: November generally brings in the cold weather, so butterflies and wildflowers become scarce. Waterfowl populations reach their peak between Thanksgiving and Christmas. Hiking Trails at St. Marks National Wildlife Refuge Florida National Scenic Trail – crosses into the St. Marks Unit from the east and west. The entire segment of the Trail on the refuge is 49.5 miles. Camping permits for through hikers are available at the Visitor Center . Open to foot & bicycle traffic only. St. Marks Unit Primitive Walking Trails – Deep Creek is 12 miles; Stoney Bayou is 6.5. Both trails start 1.5 miles south of the Visitor Center on Lighthouse Rd. Trails follow old logging roads and levees around Refuge pools. Great for seeing shy wildlife and migratory birds. Map at trailhead also. Open to foot, bicycle & horseback riding traffic. Headquarters Pond Trail – this ¼ mile trail is located across from the Mounds trailhead provides access to a small wooden observation deck at the edge of the pond. Named for old refuge headquarters' site, this pond is great for wading birds, ducks, wood storks and bald eagles. Open to foot & bicycle traffic only. Levee Trail – located at the end of Lighthouse Rd. at the right of the parking lot, this ½ mile trail has interpretive focuses on coastal plants. Leaflet at the trailhead. Open to foot, bicycle and horseback riding traffic. Plum Orchard Pond Trail – 1/3 mile long, with boardwalks, this trail is accessible behind the Visitor Center from the deck or from the parking lot. Easy walking, with interpretive signs. Open to foot traffic only. Tower Pond Trail – (also known as Mounds Trail), it is located 5 miles south of Visitor Center, with parking next to the restrooms. The trail has a leaflet at the trailhead and winds for one mile through slash pine forests, oak hammocks, and salt marsh. Tower Pond is now being managed as a saltwater lagoon for migratory songbirds, ducks, and wading birds. Open to foot and bicycle traffic only. Visitor Information Visitor Center – located 3 miles south of U.S. Hwy. 98 at Newport on Lighthouse Rd. (Co. Rd. 59). Open Monday – Friday – 8 am – 4 pm ; Saturdays and Sundays – 10 am – 5 pm . Closed on federal holidays. Restrooms, water, information, exhibits, gift shop. Phone: 850/925-6121. Website: http://saintmarks.fws.gov. Entrance fees are charged on the St. Marks Unit. Check at toll booth or honor fee station for current prices. Annual and lifetime passes are available with some requirements. Food & Lodging – there is no place on the refuge to buy food or stay overnight, but picnic tables, drinking water and restrooms are available. Nearby camping includes Newport Park , Ochlockonee River State Park , and Holiday Park . Lodging and/or restaurants can be found at Wakulla Springs State Park , and the towns of St. Marks, Shell Point, Spring Creek, Panacea and Sopchoppy. Canoes and kayaks can be rented at Lighthouse Center (bridge on U.S. Hwy 98 on the St. Marks River at Newport ); TNT Hideaway (7 miles west on U.S. Hwy 98 and the Wakulla River ); and Wilderness Way (18 miles north on State Hwy. 363/Woodville Hwy); Riverside Café in downtown St. Marks. Hints for enjoying your visit : Bring your binoculars. Start early and stay late. Mammals and birds are most active during the early morning and late afternoon, especially during the warm months. Bring your field guides. The gift shop has books to help identify birds, wildflowers, and wildlife. Observe carefully – look up in the trees for wildlife, in the sky, on power lines, as well as in roadside vegetation and pools. WARNING – bring bug repellent and drinking water to the refuge during the warm months!